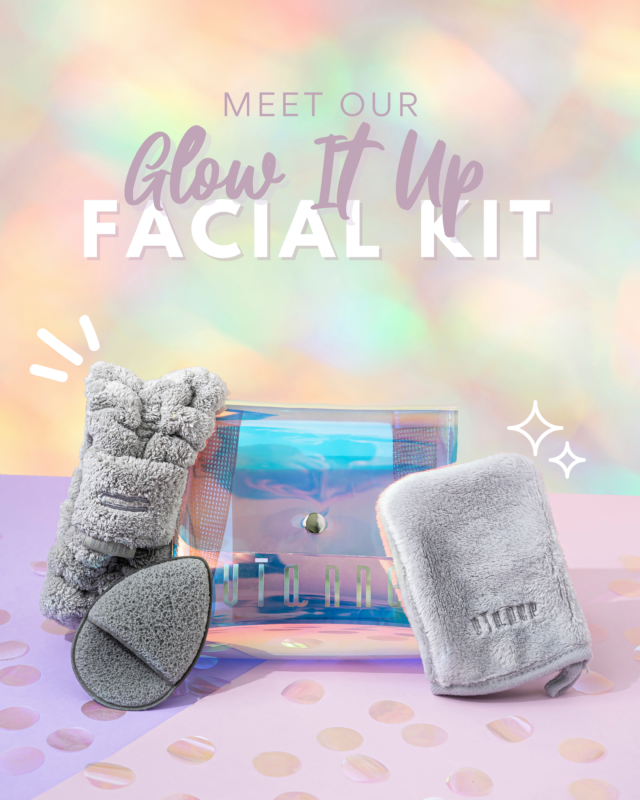 What could be better than a facial kit that can clean your skin in just 3 simple steps! Yes, you heard us right! We have made removing makeup more effortless than ever. Who wants to apply several products when it all can be gone with just our Glow Kit products? Count us out of that list!
Our Glow Up Facial kit has exciting new products that will become your best cleansing buddies! Let's introduce you to our favorite new products.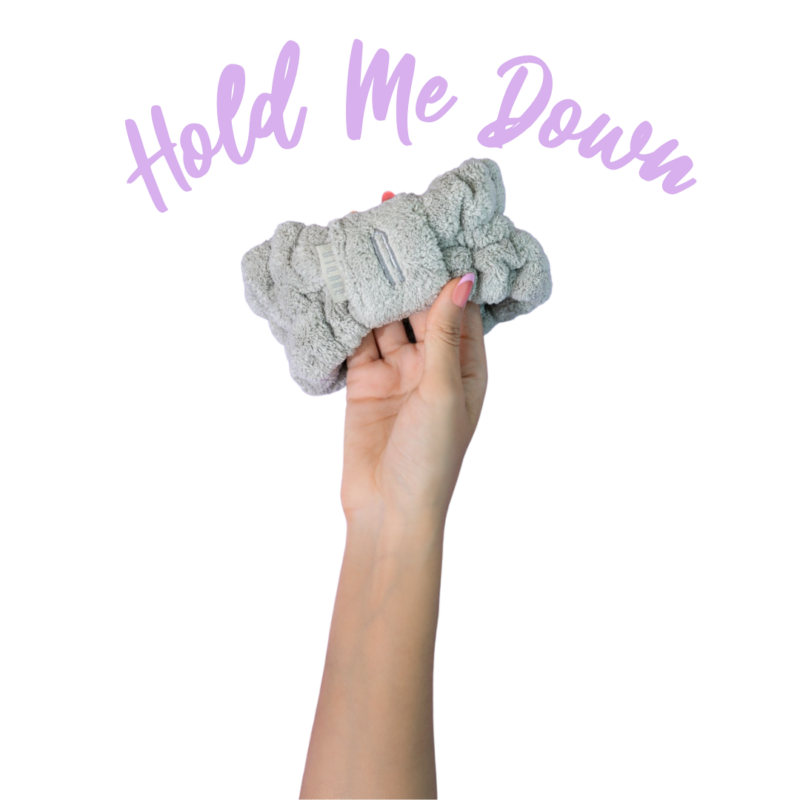 The first on the list is our Hold Me Down HeadBand. It is a multi-use headband. It will keep your hair out of the way and avoid any chances of making them messy, whether you are applying makeup or removing it. The band is very comfortable to use. It will glide gently on the hairs and skin (even if it's sensitive!) without causing any irritation and sit on your head without compressing it, as it is ultra-stretchy and soft. We guarantee that our adorable and soft headband is going to make its way from your head straight to your heart!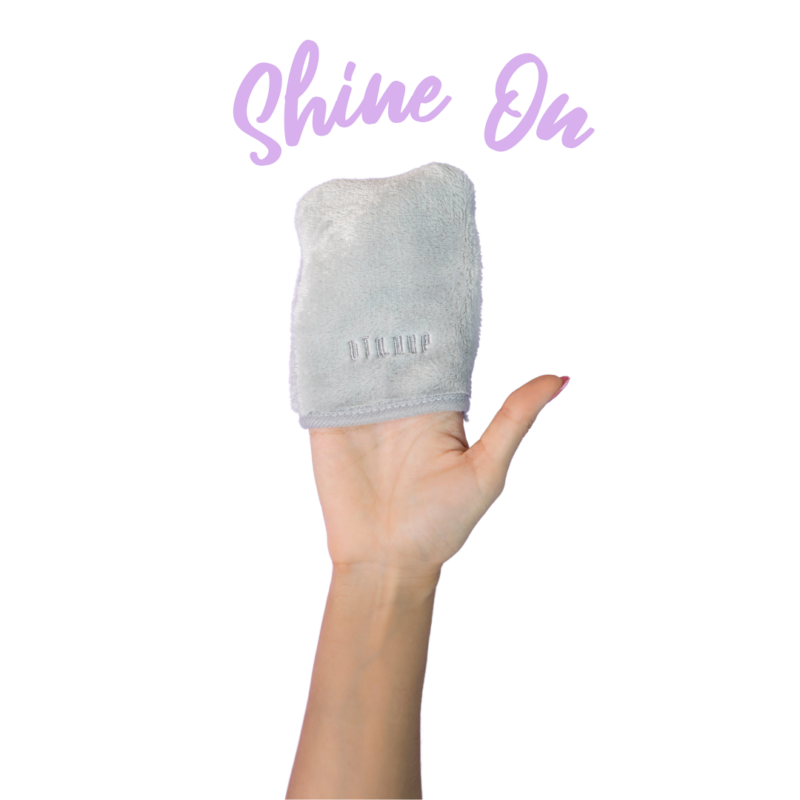 Up next is our Shine On Makeup Remover Glove. This magical glove is going to make your life easier than ever! All you need to do is apply water. Yes, just water, no expensive products! It will glide smoothly and gently on your skin while removing all the makeup, sebum, and dirt. No, don't worry about damaging your pores. Our gloves are made with 100% polyester and are even suitable for people with sensitive skin. Interesting, right? The best part is, you don't have to waste your time and money anymore on buying any more makeup-removing wipes and pads, which are also not safe for the environment. Just a single Cleansing Glove will do the trick!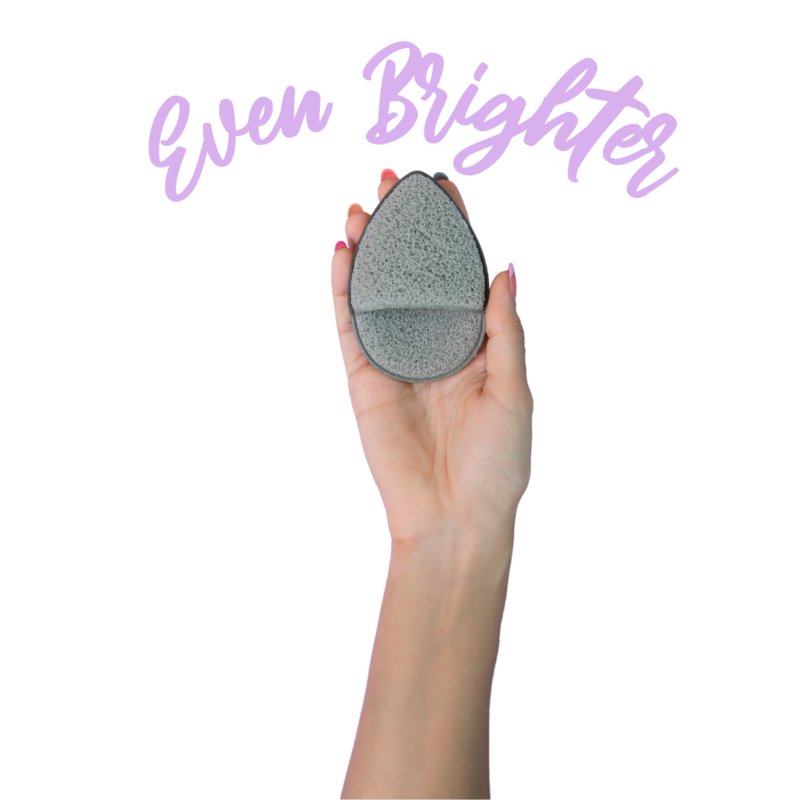 After cleansing, what comes next? Exfoliation, of course! And our Even Brighter Puff will do that for you. All you have to do is, dip it in water. It doubles in size, then simply slide your fingers in, it usually fits in 3-4 fingers. Now, rub it gently on your face to remove any dead skin cells and debris left in your pores. Your skin will feel good as new! We have used South African herbs with the best cleansing properties to design Konjac material. It is 100% vegan and we do our best not to cause harm to the environment while designing our products.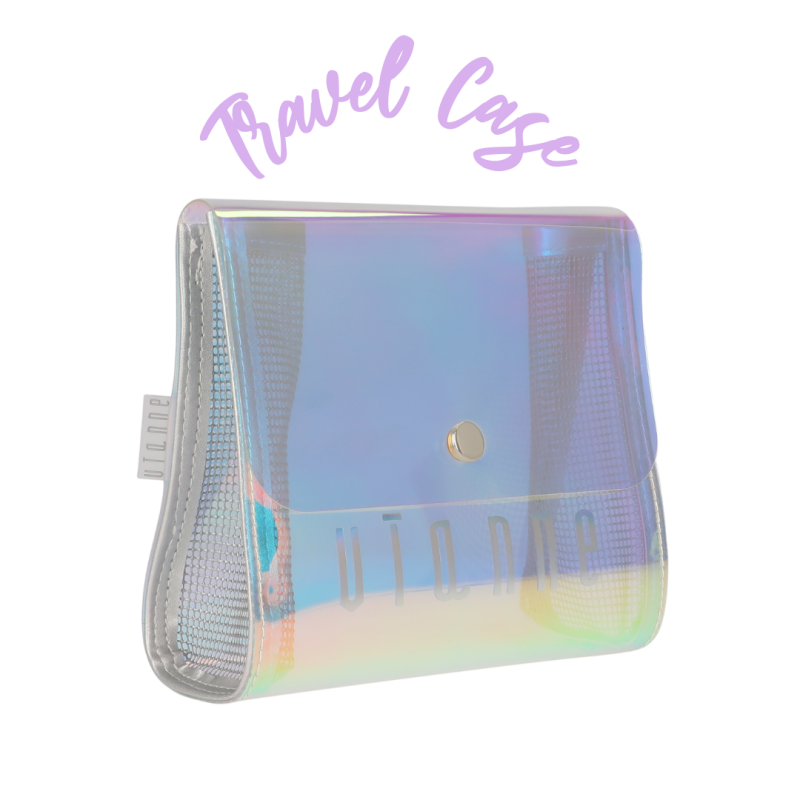 We have also made it easier for you to take your Glow It Up products wherever you go with our Travel Size Bag. Our classic bag is made with flashy Holographic material and mesh slides on the sides which help with maximum airflow to ensure that your products don't get moldy and dank. It is not just appealing on the outside, but is good for the products that you keep inside too! Our bag also has a convenient snap-click, which lets you reach all the products with just one click!
To sum it up our Glow It Up Kit is the most convenient to use when it comes to removing makeup. It is time to say goodbye to all the expensive cleansing products!